Looking for more Bang!?
The card game BANG! recreates an old-fashioned spaghetti western shoot-out, with each player randomly receiving a Character card to determine special abilities, and a secret Role card to determine their goal.
BANG! The Dice Game keeps the core of the Bang! card game in place. At the start of the game, players each take a role card that secretly places them on a team: the Sheriff and deputies, outlaws, and renegades. The Sheriff and deputies need to kill the outlaws, the outlaws win by killing the Sheriff, and the renegades want to be the last players alive in the game.
Showing 1–12 of 13 results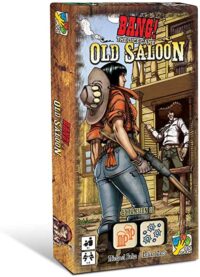 Out of stock