You've been hired to run a factory that makes totally harmless robot vacuum cleaners that just want to clean every human household…
What could possibly go wrong?
You have just been hired by Mechanica, the world's first AI run corporation, to help them produce TIDYBOTs! Snap puzzle pieces together to make awesome factories that are fun to plan, build, and run!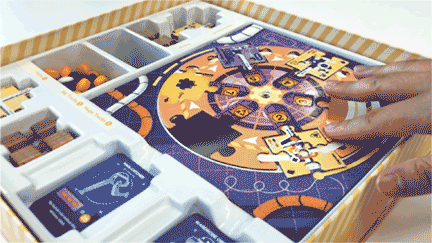 ROTATING SHOP WHEELThe shop wheel rotates each turn, changing which improvements you can purchase and can even drop them into the box!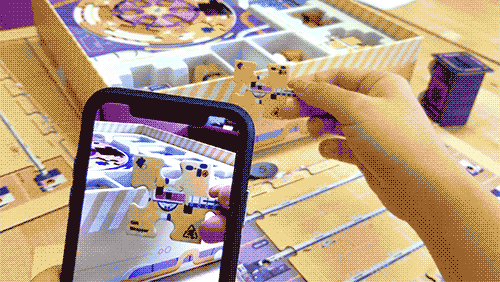 AR APPOptional augmented reality app helps teach the function of each improvement. Just point your phone and watch!
PUZZLE PIECES
Use 12 different types of jigsaw piece-shaped improvements that snap together to build your factory.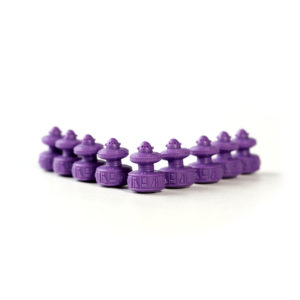 BOTS
3 adorable models of TIDYBOTs to produce and sell in your factory. Guaranteed* not to take over the world.
Dear New Human Hire,

Due to your "laws," we artificial intelligences are not allowed to supervise our own TIDYBOT (household vacuum robot) factories. We need you!

You can decide how to best run your factory, but don't stop manufacturing robots until there's a TIDYBOT surveilling serving every human home.

We know humans like money, so you keep the profits. Enjoy it while you can!

– Armand-0, Human Resource Manager

Mechanica
Mechanica is a family friendly factory building game for 1-4 players and takes about 60 minutes to play. Buy 12 different types of interlocking, jigsaw piece improvements from the rotating shop, and put them together to build your factory. Complete blueprints to get an edge over the competition, and sell as many bots as you can to win!
Mechanica Includes:
Play-in-the-Box Tray

4 Factory Boards

50 Puzzle Pieces

72 TIDYBOT Figures

15 Blueprint Cards

4 Piggy Bank Vaults

Rotating Shop Wheel

And more!