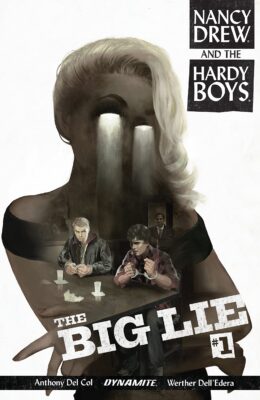 Nancy Drew and the Hardy Boys: The Big Lie.
Dynamite's updated telling is, well, dynamite!!
The story opens with Frank and Joe being interrogated over their father's death. Now these boys are a little grittier than the Shaun Cassidy and Parker Stevenson versions from the 70s TV show.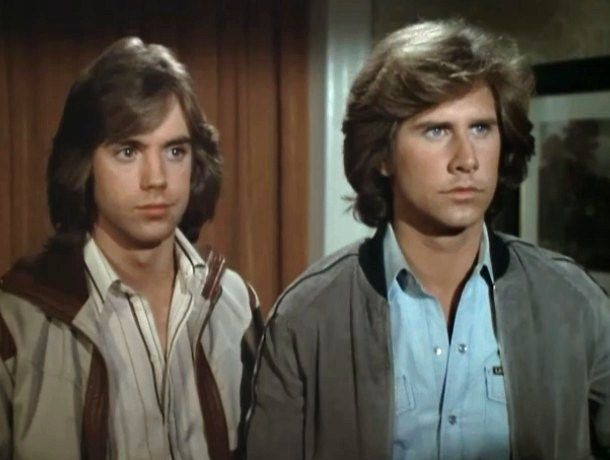 Writer Anthony Del Col has set them up in a bad situation… before his death their Daddy was maligned as a crooked cop, made into a small town pariah.
The boys took the heat too for their Pop's infamy, tearing the bond between them apart as they doubted their father's reputation. Only after a "little birdy" steps out of a giant clock do the boys start to clue in that Dad's "suicide" was staged and it's up to them to set the record straight. Once we get a glimpse of "birdy" Nancy Drew, it's no wonder the boys are scrapping! This dame is savvier than Pamela Sue Martin in her Dynasty days…
This is classic Noir, but not so bleak. The artwork by Werther Dell'edera is moody and visceral.
Overall, it's a great reworking of the classic characters that generations have grown up to love.